Due to COVID-19, we are open for appointments only. Please contact us at 918-364-2225 to schedule your appointment.
TAKE A MINUTE TO
Learn About Dr. Andrea
Andrea graduated in '97 with a bachelor's in biology and again in 2000 from Cleveland Chiropractic School in Kansas City, Missouri.
She had a practice in McAlester, OK for 14 years before moving back to her hometown of Bixby, OK. In 2014 she opened her practice in South Tulsa to better serve her community. She is a mother of 5 and an avid crossfitter.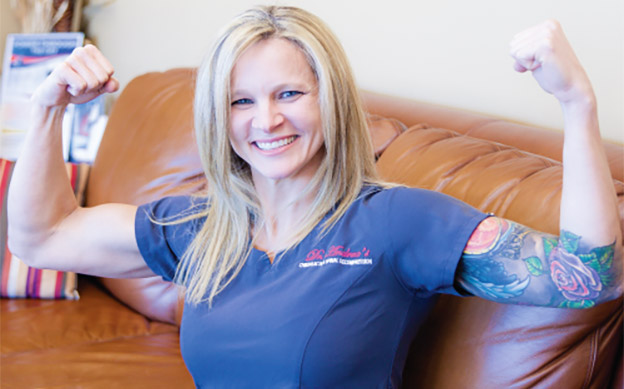 FIND THE PERFECT
service to fit your needs
VIEW OUR SATISFIED
customer testimonials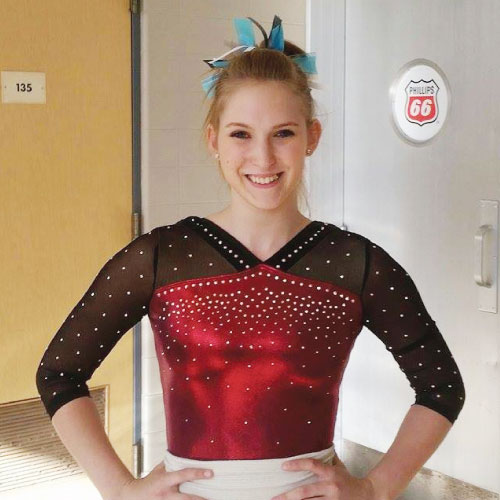 "I'm a competitive gymnast and I've had a long history of severe back and knee pain due to stress and fractures. With Dr. Andrea's chiropractic treatments, I was able to compete for vault, bars, beam, and floor with very little and even no pain at times. I'm so thankful for her treatments, without it I might not have been able to compete regionally and nationally so well! Thank you Dr. Andrea!"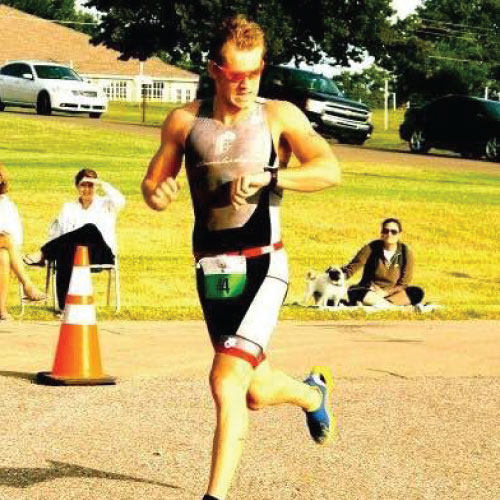 "As a Triathlete, I spend a lot of time training, whether it's being crunched up on a bike or pounding the pavement while running…the effects of training take a toll on your body. If you have ever spent eighteen weeks training for a specific event, you will know that the last thing you want is to get injured and be unable to train accordingly. Having regular adjustments with Dr. Andrea has helped me maintain my ability to perform at the highest level and reduce the amount of pain in my back and hips. I highly recommend that you give her a shot at helping you if you haven't already!"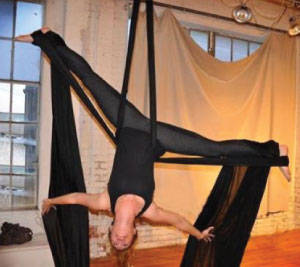 "I did it again!! I saw Andrea Skocdopole Javersak at Dr. Andrea's Chiropractic and Spinal Decompression, and I am back swinging from the curtains today! Thanks Andrea!! Make an Appointment before I take all of them!"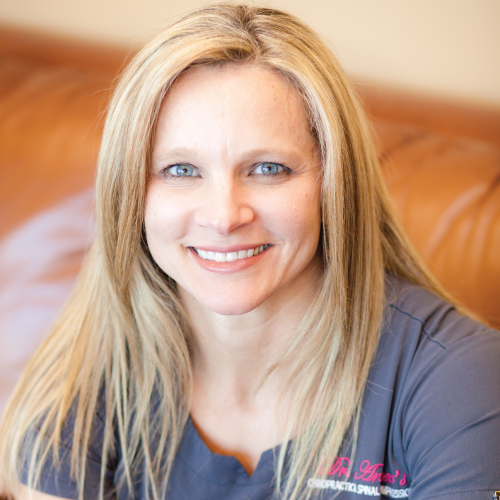 Let me know how I can help you.
Did you know Dr. Andrea's provides you with a way to order pharmaceutical grade supplements at your own convenience? To view supplements, order or just satisfy curiosity visit numedica.com and enter our practitioner referral code 13510.
Dr. Andrea also offers locally made CBD products that are top of the line medical grade. Visit Encore Life and use practitioner code DAC123