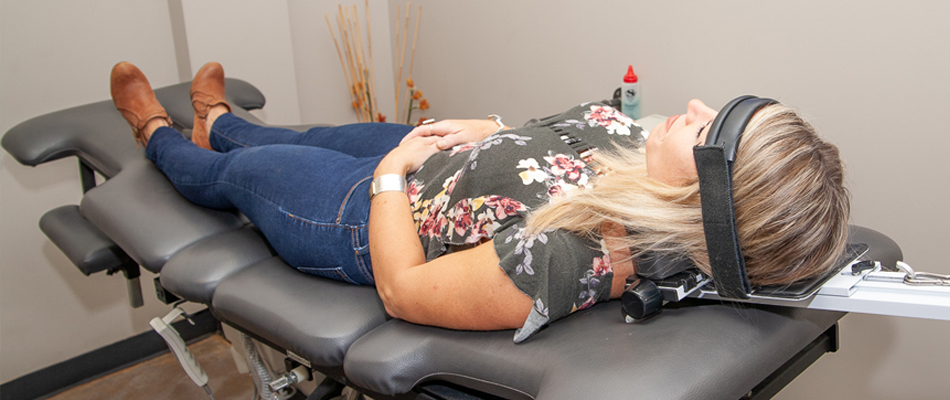 Are you having back pain? Do you feel muscles tense up when you move them a certain way? Does it ever feel like something is just "off?" Visiting a chiropractor may be a good option, especially if you want to avoid medications or surgery. But giving someone the power to twist your spine around is a big decision. You may have let a friend crack your back at some point, but you need to put more thought into it than that when seeking professional treatment. So how do you pick the right chiropractor?
1. Seek Advice from Friends and Family.
Ask friends or family who have had chiropractic care done and ask about their experience. Even better, ask your primary care doctor for a list of practitioners. Remember that there are a lot of chiropractors out there, and this is not a decision to be made lightly, so don't feel like you have to go with the first chiropractor you look into. You should have a list of multiple names to consider.
2. Protect Your Wallet.
As you go through the list, one of the first things to check is if your insurance will cover the treatment. You don't want to get too attached to a particular chiropractor only to find out later that you will have to pay out of pocket. Furthermore, there may be specific services that your insurer will not cover. Many clinics can alleviate the financial sting by offering discounts on these services. Also, check if the chiropractor offers free initial consultations, but keep in mind that these typically only include discussions, not physical evaluations.
3. Research, Research, Research!
If you have a prospective candidate, look at credentials and experience. You want to be sure they know what they're doing. Healthgrades.com is an excellent resource to find information about their medical school, training hospital, certifications, and malpractice and disciplinary history. There are post-graduate programs for more specific chiropractic fields such as orthopedics, sports, and rehabilitation, so research to see if your candidate's training is conducive to your situation. If they claim to perform the procedure you need, ask how many times they have done it.
Read patient reviews to see what ordinary people have to say about the service. If you see the same handful of complaints pop up repeatedly, move on.
4. Seek Gender-Specific Care.
As with all medical procedures, gender-specific problems may arise during chiropractic care. More chiropractors are learning how to treat men and women differently, so ask the chiropractor about their experience in dealing with your gender. Any problems will be easier to navigate when your doctor understands them firsthand.
5. Pay Attention to a Chiropractors Personality and Communication.
When you first meet a chiropractor, note their body language and tone of voice. Do you feel welcomed? Do they seem frustrated or annoyed answering your questions, or only give partial answers? Are they cutting you off mid-sentence and making judgments from your incomplete thoughts? Are they providing detailed explanations in a way you can understand, or do they stick to medical jargon? Real-time communication is going to be crucial during any chiropractic treatment – you should understand them and feel like they know you.
6. Make a Note if Your Chiropractor Doesn't Have a Plan for Your Health.
Based on your symptoms, a skilled chiropractor will be able to put an organized plan together, including methods to use, goals to achieve, and a solid timeline for getting there. They should also be able to evaluate progress along the way and give clear updates. "I guess we could try this and see what happens" does not count as a plan.
Be wary of a chiropractor who cannot give you a timeline of when the treatment will end. Especially concerning is if they demand payment upfront for extended care, even more so if they do this before a physical evaluation. You will generally only need a few weeks of care – if your pain subsides, resist any offers to continue treatment, as there is no evidence this has any benefit. And if you're not seeing improvements within a few weeks, you probably need a new approach to your treatment anyway.
7. Does Your Chosen Chiropractor Focus Too Heavily on Supplements?
It is common for chiropractic clinics to sell products like dietary supplements and CBD oil. But be careful that they are not overemphasizing these products. No chiropractor should ever make you feel obligated to purchase anything. If they do feel that supplements would be beneficial, they should provide you with the information needed to make your own decision. Aside from the financial manipulation of pressuring you into buying products you might not need, it's probable that actual chiropractic care is falling by the wayside. Make sure that your chiropractor is a chiropractor first.
Other Red Flags:
They want to adjust areas where there is no pain.
They claim to have invented a new technique that nobody else offers. There's a reason that chiropractic methods take years to develop; don't let yourself be a guinea pig.
They seem like they're reading from a script rather than having a conversation with you. This may be a sign that they are not listening to your symptoms and always recommend the same treatment no matter what.
They claim to be able to cure unrelated conditions like asthma, arthritis, or high blood pressure. It may turn out that you need more than chiropractic care. A good chiropractor will have references for physiatrists, rehabilitation specialists, osteopaths, and physical therapists. If they don't, they may be overconfident in their abilities to solve problems outside their field, which may mean poor relationships with fellow practitioners.
How Can You Protect Yourself?
There are many ways to protect yourself. For example, ask during the initial consultation which methods they plan to use to get an idea of how prepared they are. If you have doubts about anything that was said, we recommend taking the time to do more research or seek a second opinion rather than making a hasty decision. You can also protect yourself by checking their website and social media pages to ensure that any supplemental items they sell don't come at the expense of chiropractic care. And make sure that two-way communication is clear to save yourself unnecessary pain or confusion down the line.
Can Dr. Andrea Help?
Here at Dr. Andrea's, we strive to provide the best chiropractic care possible. We will listen to your needs and work with you every step of the way to get you pain-free. Visit our website for details on the techniques we use, and call us at 918-364-2225 to schedule a consultation.