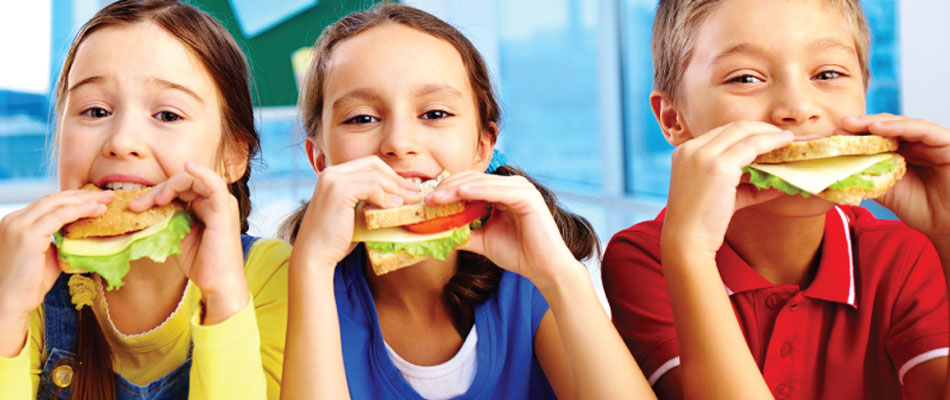 Create a Healthy Eating Style
There is more than one way to eat healthfully and everyone has their own eating style. Healthy eating styles are based on choosing foods that contain vitamins, minerals, fiber, and other healthful nutrients or ingredients and choosing the amount of calories you need to maintain a healthy weight.
So how do you choose a healthy eating style?
Let's begin by defining what a healthy eating plan is. Choose fruits, vegetables, grains, dairy, and protein foods to get the most nutrition and meet your personal calorie needs. The most nutritious or nutrient-dense foods include vegetables, fruits, whole grains, seafood, eggs, beans and peas, unsalted nuts and seeds, fat-free and low-fat dairy products, and lean meats and poultry – all with little or no saturated fat, sodium, and added sugars. Create an eating style that can improve your health now and in the future by making small changes over time.
Think of each change as a "win" as you build positive habits and find solutions that reflect your healthy eating style.
Use the tips and links below to find little victories that work for you.
MAKE HALF YOUR PLATE FRUITS AND VEGETABLES
Focus on Whole Fruits
• Focus on whole fruits more often than drinking 100% juice.
• Snack on fresh, frozen, canned, or dried fruits instead of cookies, brownies or other sugar-sweetened treats.
• Offer whole fruits without saturated fat, sodium, or added sugars as dessert.
Vary Your Veggies
• Vary your veggies to include green, red, and orange choices.
• Add fresh, frozen, or canned vegetables to salads, side dishes, and recipes.
• Prepare your vegetables without sauces, gravies, or glazes to lower the amount of sodium, saturated fat, and added sugars.
MAKE HALF YOUR GRAINS WHOLE GRAINS
• Choose whole-grain foods more often than refined grains. Make at least half the amount of grains you eat each day whole grains.
• Find high fiber, whole-grain foods by reading the Nutrition Facts label and ingredients list.
• Some common whole grains include oatmeal, whole wheat flour, and popcorn.
MOVE TO LOW-FAT AND FAT-FREE DAIRY
• Choose low-fat or fat-free milk and yogurt.
• Buy low-fat or fat-free cheese more often than regular cheese.
• Regular cream cheese, butter, and cream are not in the dairy food group because they have little or no calcium. They are also high in saturated fat.
VARY YOUR PROTEIN ROUTINE
• Mix up your protein foods to include seafood, beans, nuts, seeds, soy, eggs, lean meats, and poultry.
• Select seafood twice a week, including fish and shellfish.
• Add beans or peas, unsalted nuts and seeds, and soy in main dishes and snacks.
COMPARE THE SATURATED FAT, SODIUM, AND ADDED SUGARS IN YOUR FOODS AND BEVERAGES
• Read the Nutrition Facts labels to find products with less saturated fat and sodium.
• Use the ingredient list to find choices with less added sugars.
• Cut back on sugary beverages such as fruit drinks and soda.
No More Comfort Food?
Healthy eating is all about balance. You can enjoy your favorite foods even if they are high in calories, fat or added sugars. The key is eating them only once in a while and balancing them out with healthier foods and more physical activity.
Some general tips for comfort foods:
Eat them less often. If you normally eat these foods every day, cut back to once a week or once a month. You'll be cutting your calories because you're not having the food as often.
Eat smaller amounts. If your favorite higher-calorie food is a chocolate bar, have a smaller size or only half a bar.
Try a lower-calorie version. Use lower-calorie ingredients or prepare food differently.  If your macaroni and cheese recipe uses whole milk, butter, and full-fat cheese, try remaking it with non-fat milk, less butter, light cream cheese, fresh spinach, and tomatoes. Just remember to not increase your portion size.