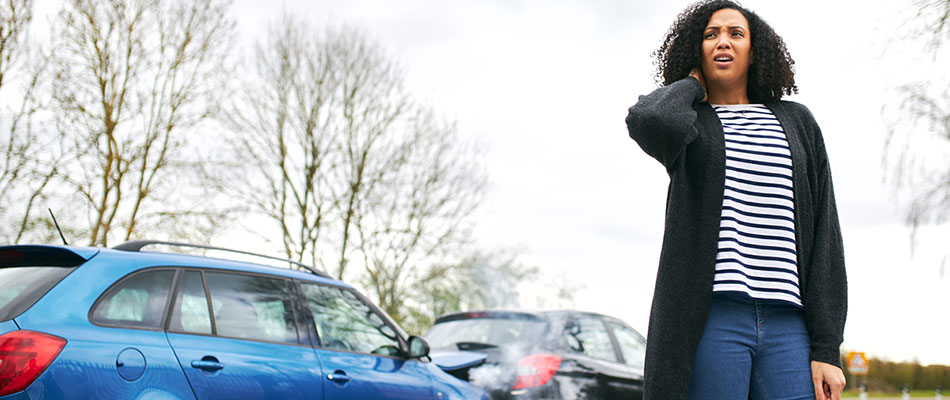 What types of complications might require chiropractic care after a car accident?
Car accidents can have a huge impact on your life, as well as your health. If you have been in an accident, it is important to know the different types of complications that can occur from it and if you should see a chiropractor. There are a few main types of complications from car accidents that require chiropractic care: whiplash, nerve issues, and other soft tissue injuries. Whiplash occurs when your head is thrown back and forth rapidly due to the force of the collision. This can cause neck pain, headaches, and stiffness in the spine. It can also have a major effect on your emotional state afterwards, which could lead to depressive or anxious feelings and episodes. Whiplash is unfortunately very common after auto accidents, affecting nearly 2 million Americans every year, according to Rush University Medical Center. However, there are other types of common chiropractic personal injuries including nerve damage and other soft tissue injuries. Being involved in a car accident can lead to spinal misalignment, otherwise known as subluxations. Subluxations can be a contributor to nerve damage and incredible discomfort. Other soft tissue injuries include muscle soreness, strains, and even spasms, which may occur when your body suddenly jerks forward or backward during an accident and jams your muscles.
If you are dealing with whiplash, you may want to find an auto accident chiropractor.
Whiplash can be especially damaging to your body and mental state after a car crash. If you were recently rear-ended, you may be suffering from whiplash, as it is one of the most common injuries after that type of accident. There are a couple risk factors associated with whiplash, including:
Older age
Pre-existing neck and/ or back pain
Having suffered from whiplash previously
Being involved in a high-speed injury
Identifying these risk factors increases the possibility that you are suffering from whiplash. The muscles in your back, neck, and shoulders stretch and compress forcefully and quickly in a manner that can lead to lasting suffering. If you don't address whiplash immediately, it can lead to prolonged problems and pain. Treating your neck sprain sooner can help prevent the pain from spreading to your arms and limiting your range of motion. When left untreated, whiplash can lead to severe and chronic neck pain. Dr. Andrea can provide whiplash relief through spinal manipulation techniques. There is evidence that chiropractic care combined with proper exercises relieve pain from whiplash. It is important to note that not every chiropractor is equipped to treat whiplash. Accident and injury chiropractic care is a specialized skill that Dr. Andrea has many years of experience in.
How do I know if my auto accident injuries are serious enough to see a chiropractor?
Sometimes when you experience a car accident, you don't feel the effects of whiplash, spinal misalignment, or nerve damage immediately. This is often due to a combination of shock and adrenaline. If you got into a car wreck a couple of days ago, you may be struggling with late onset pain and stiffness. Once the adrenaline has worn off, the soreness sets in, and you can be in a world of pain. There are a few signs to look out for as telltale signs that it's time to find an accident chiropractic clinic.
Finding car accident chiropractors near me.
When searching for a chiropractor after a car accident, you want to make sure you choose someone with experience in treating people post-accident. You want someone who will take the time to listen to you and answer all your questions. You also want someone who is experienced in treating people with your condition. Look for someone who can help you easily identify the issue you are dealing with whether it be whiplash, spinal misalignment, muscle strain, nerve malfunction, or another type of injury. Other qualities to search for in a chiropractor after a car accident include:
Experience: The more experience the chiropractor has, the better their results will be.
Attention to client: You want a chiropractor who will take time to listen to your needs and make sure you feel comfortable.
Knowledge: If they know what they are doing, they will be able to help you and make sure that your condition doesn't get worse.
Treating people: If they treat many people with similar conditions every day, this is a good sign that they can help you as well.
Dr. Andrea serves the Tulsa area with the best care and attention to client comfort. She has provided pain relief to hundreds of clients, and worked closely with people post-auto accident. Whiplash and other auto accident personal injury is a specialty in her clinic. She works one on one with each person to provide a unique care plan that will lead to optimal results.
Discover the benefits of auto accident chiropractic care.
There are so many benefits to treating your car accident injuries with chiropractic care. You can experience relief from the pain sustained from the accident, as well as prevent further complications. Read more about 6 other benefits of chiropractic care after a car accident.
If you believe you are suffering from whiplash or another injury related to an auto accident, book an appointment with Dr. Andrea to experience relief from pain and prevent further injury.