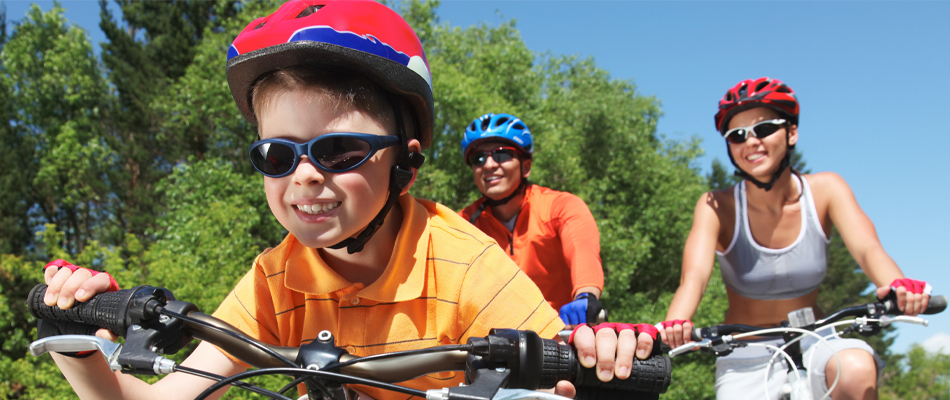 It's here, warm winds, the summer sun, and green grass. Yes, it is summer! For many, summertime means spending more time choosing to exercise or simply enjoying outside activities such as gardening or getting in and out of the pool. Lets' face it, summertime somehow encourages us to set new exercise goals and finish projects around the house. No matter the outdoor activity that you choose to partake in, we want you to know that the extra pressure and strain on your back and body has the potential to make a negative impact on how your body feels. Why, you may ask? Because using muscles in new ways can not only cause pain but it can lead to injury. To make your summer more enjoyable, we want to invite you to come in for a chiropractic appointment with Dr. Andrea. You see, chiropractic care is beneficial at not only helping you feel better faster, but chiropractic care is also used to help prevent further injury from happening. Lets take a look at some summer reasons you should see Dr. Andrea!
Summer means more activity, and thus a risk of sprain, strain, and injury.
Summer is full of activity. Tackling projects that need to get done, attending sporting events and picnics, all of these fun tasks lead us to move our bodies more in the summer months. This movement is fantastic for your health, but it can easily cause pain when your body is not use to it.
When one suffers from pain or injury their body begins to fatigue. This fatigue causes your body to become more susceptible to illness such as the common cold, because your body is not able to function at it's full potential. We spoke more in depth about how chiropractic care is beneficial for your overall health and wellness in a previous blog post. Dr. Andrea is able to help ease pain by reducing any restrictions your vertebrae may have, and with that comes helping you to prevent further injury from taking place.
Summer means more time for self-care. Just don't forget to add chiropractic care to your list!
Summer typically means that we all have more time on our hands, especially with COVID-19 currently keeping many at home for extended periods of time. This time can and should be used to make a positive impact on your life. Our suggestion for you is to take this extra time to focus on self-care. Self-care allows you to get your mind and body at it's optimal level, helping you to be able to tackle the physical and mental tests COVID has created amongst our economy with ease. Choosing to make chiropractic care apart of your self-care plan allows you to make sure your body is physically and mentally ready for what lies ahead. Dr. Andrea is ready to help get your mind and body in the best condition it can be in.
If you would like to add chiropractic care to your summer routine, Dr. Andrea and her staff are standing by ready to provide you with an enjoyable and stress-free experience. From adjustments to spinal decompression to personal injury recovery, Dr. Andrea has your body's optimum health in mind. Let's get your body ready for summer activity levels together, allowing you to have the best summer ever! Call today to schedule your appointment!